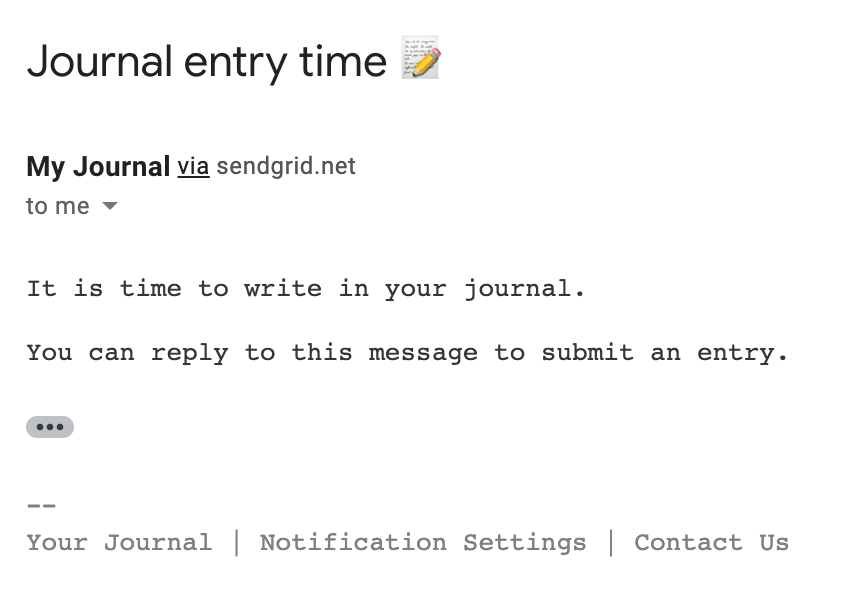 You receive a reminder.
After signing up and setting a notification time, you will receive a reminder at your specified time. This can be either an email or sms.
V Scroll down V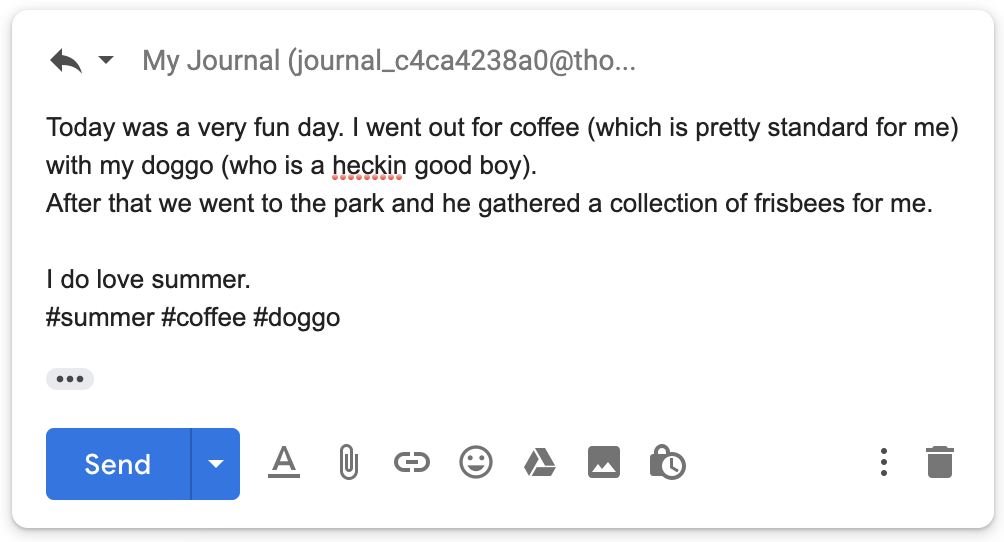 Reply to submit an entry.
Replying to the email or sms will submit an entry.
If you want you can add hashtags for categorizing your entries.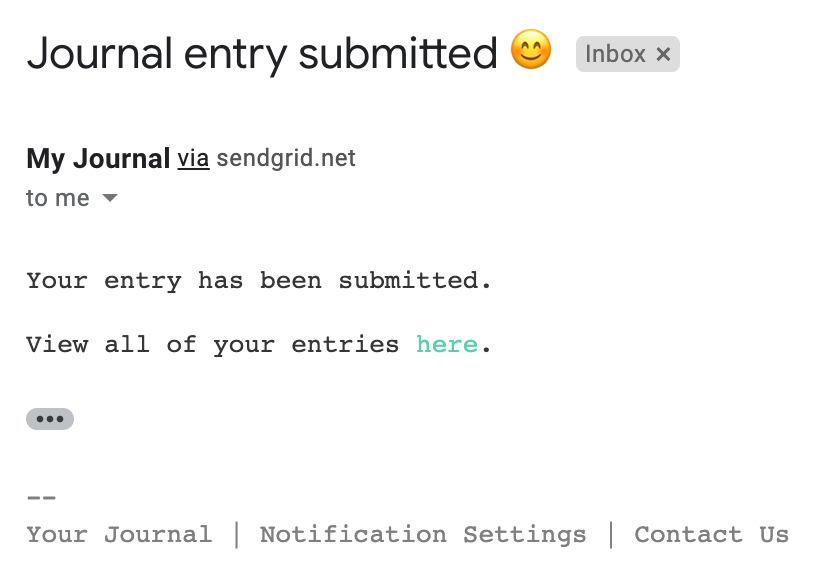 The entry is logged securely.
You can submit more entries whenever you want, and do not have to wait for a notification. There is no limit to the amount of entries you can submit.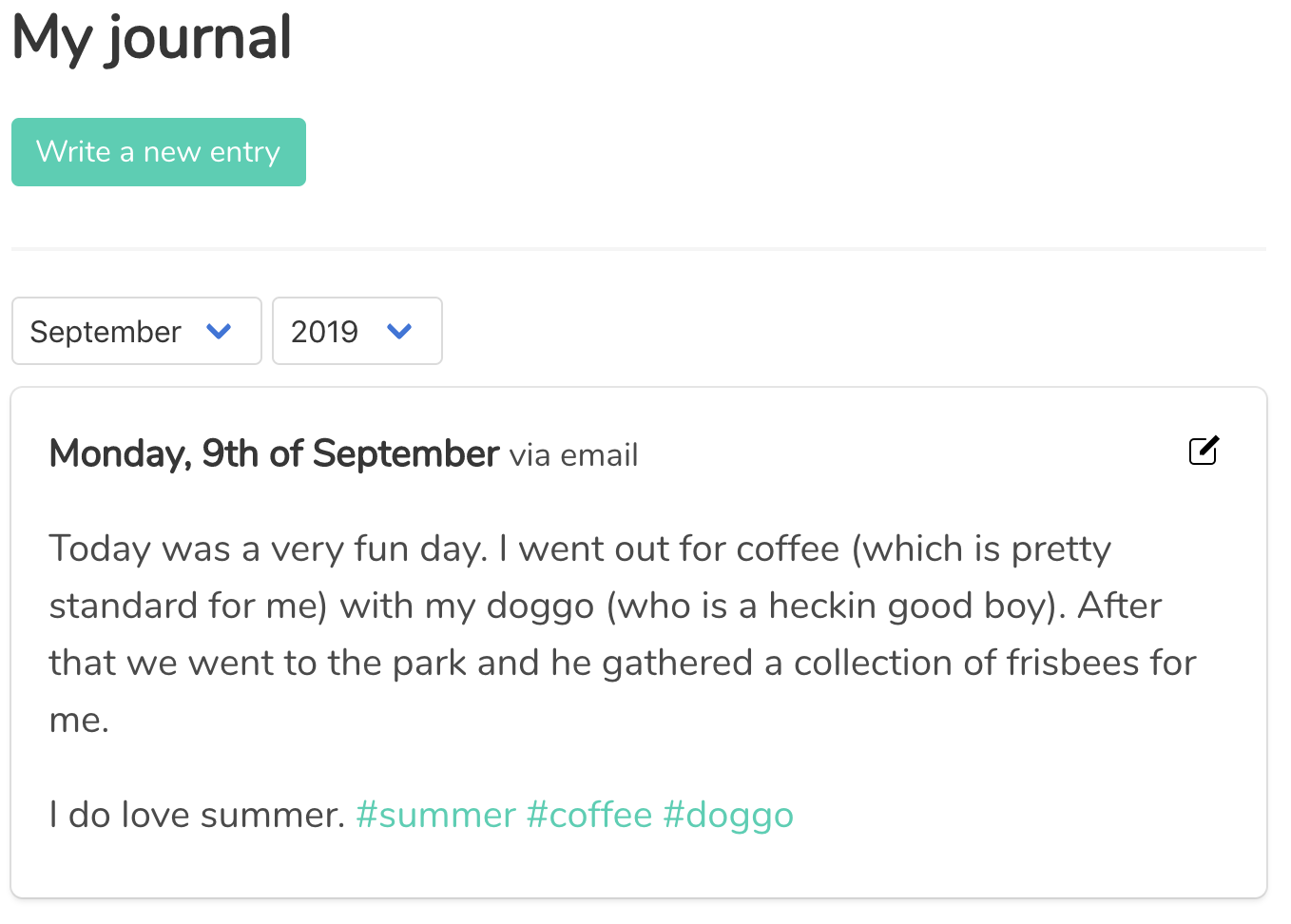 Your entries are stored in a beautiful online journal.
All of your entries are available online at your journal link, and only visible to you.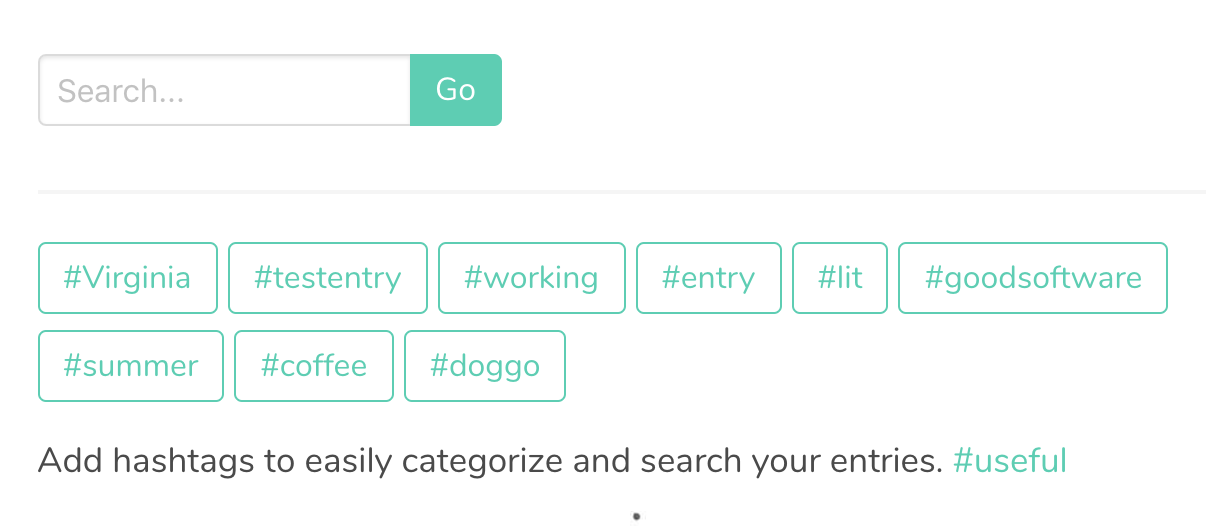 You can search and filter your entries.
Your entries can be searched and filtered by date, keyword/phrase or hashtag.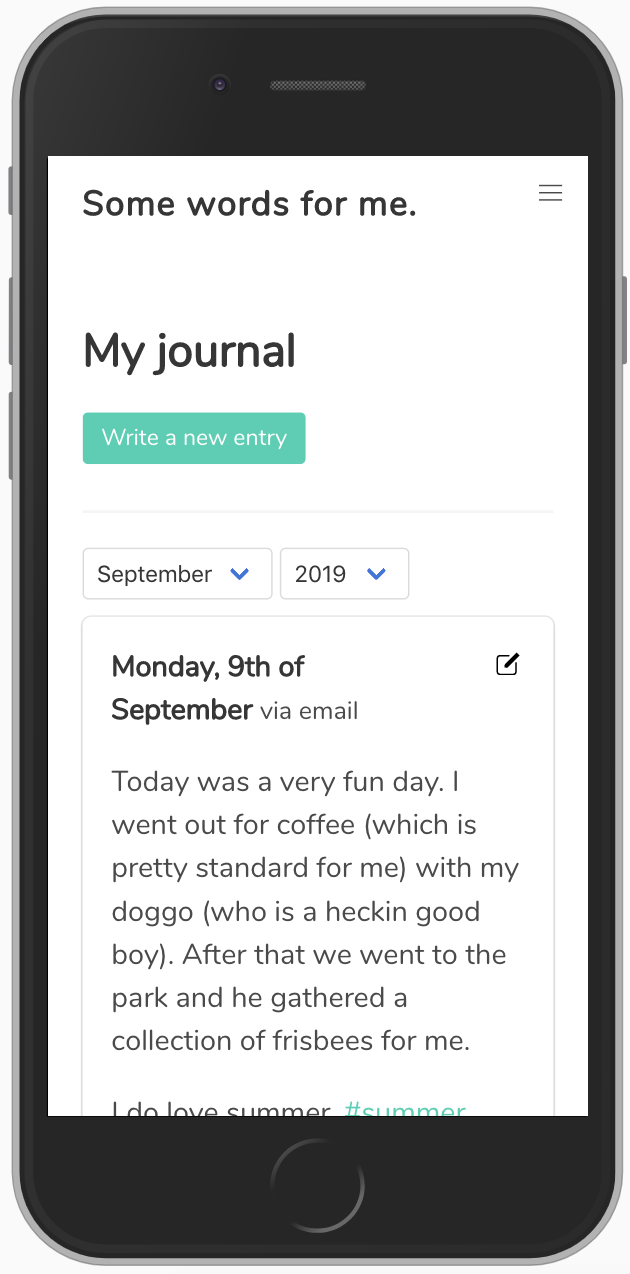 Available on anything with a browser.
You can submit entries and read your journal on your computer, laptop, mobile phone, and anything else with the ability to browse the internet.